Again, long time with no posting. Actually I could say that this long-term love story with technology it's not in its best days –neither the worsts ;). It has happened before, but it was more a shame on all these people in the twitter and facebook hype, the 2.0 thing, the bla, bla, bla and the blindness of emphasizing the use of technology instead of attitudes for change. Now its kind of another feeling…  tired of spending so much time in front of screens instead of looking to people in their eyes, telling them how we feel and talking about how to make cool things –and actually doing them-.
As said, just after my last post I had the chance of going to New York with the Global Classroom people. 13 students from public schools in Cantabria (just a few from semi-public) represented Australia, both at the Grand Hyatt and the UN headquarters itself following the United Nations Model.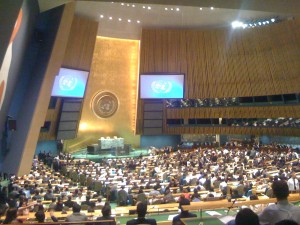 To put it down, it was the most amazing educational experience I have seen. So moved –actually got goose bumps- of seeing our guys (some of the from remote villages in Cantabria) defending their countries position, making friends and/or flirting with such a healthy crew from all over the world on the cruise around Manhattan… It would have helped you realizing what we got and what we can do.
On the other hand, Thursday will be the last day before my summer brake. Yeah… I think it's a deserved one after this first period working in Santander. Definitively, it will do good.
A lot of things happened in between with 15M, being the most "special" one. With all the good (the awakening) and some of the bad (forms and –sorry to say- a lot of people that I don't like).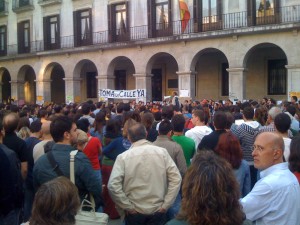 Also a wonderful trip to Portugal (Porto and Lisbon) and Mallorca with 10 live concerts in 4 days (true), a great summer course on Creativity organized at the Foundation, a cosmic party, some basket… and a moving. Yes, I'm living in a beautiful place straight in Santander downtown and I want u to visit.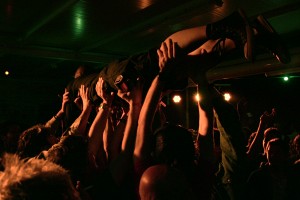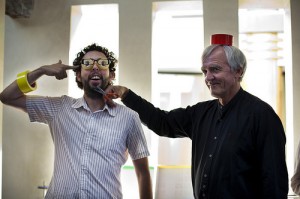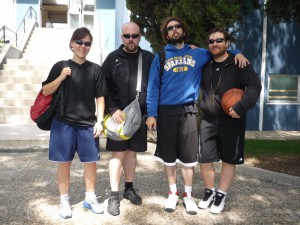 The thing is that, as always, engines are on and more than ever I am confident on the future to come. At all levels.
Love