I just came from an amazing trip to my beloved California.
No words for what it means to me to catch up with the old friends there, checking both North and South and having a blast. I'm always very positive on my future but I know I left behind some of my best years back there.
So there we go with some highlights…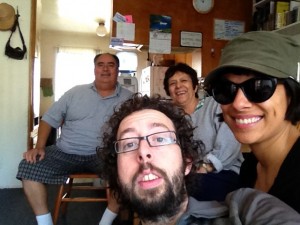 Orozco's family is always my campground in LA. And the thing is that Eagle Rock, actually rocks… We had the chance of checking Pasadena's music festival (as the girls worked down there) and celebrate with dad fathers day (including a visit by Jude and Charice coming from Ventura). Love u!
Papa Orozco took me to grab the Greyhound to San José… It was actually a great trip that more than one american should do in order to get over some stereotypes. Can you believe I had free wifi all the way and that wifi at The Fairmont was 20$?!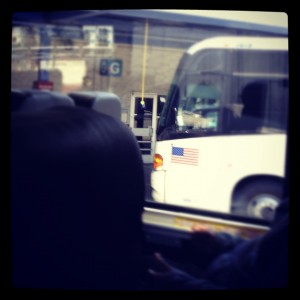 Presenting at Mlearncon this year, as I did in 2010, was great… Always good to stay in touch with the elearning scene, tools and trends. I think they liked my view on opensource tools and our strategic approach to scale Responsible Education.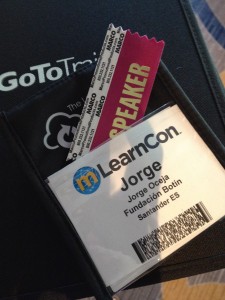 I keep San José in my heart… They say there's no vibe in the university, no scene in the streets but if you dig a little you'll understand that some stuff has to come up from all that (real) diversity. There is a reason for things happening there such as The Mumlers, South First Fridays, etc. There is proud in San José.
Special mention to my former boss, Super Cyndi, who saved my ass -big time- keeping me in her place at Campbell on my last night in SJo. Here having some donnuts.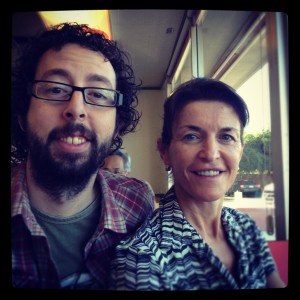 OK… of course then I hit the city. San Francisco always gives me great welcomes, this time through Emre and Gerone (Just Married!). Here in the artwork by Chus.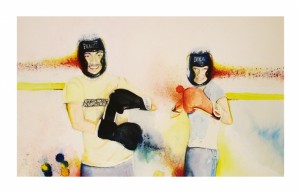 It was great seeing the people from the big house (shame we missed Lana), and just grab some food at Old Jerusalem at Mission with Byron and the old Camry is priceless.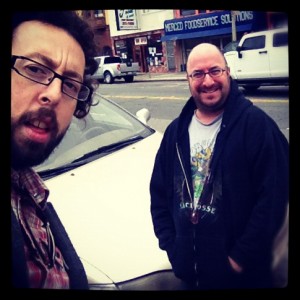 Just before leaving back I had the best luck and I catched up with Will from The Mumlers, who was  recording a show for Bamm.tv that night.
Besides the video, if you can, even if its crancky and has some ads, check the original ustream and the entrance I did at 3:40… Too funny.
It was a perfect clousure for such a perfect trip.
Definitevely, CA in my mind…